EdgeCortix Expands Leadership Team by Appointing Jeffry A. Milrod as Vice President of Product Engineering
Former BittWare CEO & President joins EdgeCortix, to support growth of the new SAKURA family of Edge Focused AI and 5G acceleration solutions.
Tokyo, Japan., April 21st, 2023 -- EdgeCortix® Inc., the innovative Edge Artificial Intelligence (AI) Platform company, focused on delivering class-leading compute efficiency and ultra-low latency for AI inference; announced, today the appointment of Jeffry A. Milrod as the Vice President of Product Engineering reporting to CEO Sakyasingha Dasgupta. Jeff will be responsible for driving the global EdgeCortix hardware engineering team, with specific focus on product and test engineering, quality assurance and the execution of hardware products from concept through successful production ramp.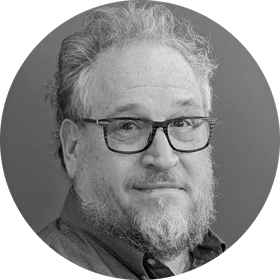 Jeffry A. Milrod, Vice President of Product Engineering, EdgeCortix
"I am excited to have Jeff join the EdgeCortix team, bringing his more than three decades of industry leadership and accomplishments across product design, product development and manufacturing processes. I expect his experience and leadership will have an immediate impact on the continued growth of our hardware products and business.," said Sakyasingha Dasgupta, CEO and Founder of EdgeCortix. "Jeff's experience, tech savvy and vision, all coupled with a healthy pragmatic design and development approach will be invaluable as we scale up delivery of our SAKURA-I chip solution, future device form factors and product generations to the market."
Jeff has held numerous senior roles in recent decades at leading hardware acceleration companies, with a focused drive on both growth and profitability. He joins the team after 24 years with BittWare, where he was formerly CEO, President, and Chief Technology Officer. At BittWare he was responsible for P&L oversight of Product Development, Sales & Marketing and Manufacturing as well as responsible for transitioning BittWare and the previously acquired Nallatech into a unified 'BittWare, a Molex company'. Prior to Bittware, Jeff was the Founder and CEO of Ixthos, a company which became a leading supplier of advanced DSP hardware, which was subsequently acquired by Curtiss-Wright (NYSE:CW). Prior to Ixthos, Jeff held positions at Avtec Systems, Booz Allen, and NASA.
"Previously as a partner, I had been very impressed with the quality and performance of EdgeCortix's MERA software and DNA IP," stated Jeff Milrod. "Even more impressive was how quickly the EdgeCortix team was able to develop and release the SAKURA-I AI co-processor. However, what's impressed me the most has been the team's relentless commitment and drive to enable real-world AI acceleration of edge computing. I'm now both honored and excited to bring my skills, experience and leadership to harness the tremendous capabilities of EdgeCortix and make them accessible to the markets in the form of deployable products."
###
Contact information for this press release:
Jeffrey Grosman
pr@edgecortix.com
About EdgeCortix Inc.
EdgeCortix is an Edge Artificial Intelligence (AI) Platform as a service company, pioneering the future of the connected intelligent edge. It was founded in 2019 with the radical idea of taking a software first approach, while designing an artificial intelligence specific runtime reconfigurable processor from the ground up using a technique called "hardware & software co-exploration". Targeting advanced computer vision applications first, using proprietary hardware and software IP on existing processors like FPGAs and custom designed ASIC, the company is geared towards positively disrupting the rapidly growing AI hardware space across defense, aerospace, smart cities, industry 4.0, autonomous vehicles and robotics.
For more details or to schedule a demonstration, contact: info@edgecortix.com
© Copyright 2023 EdgeCortix, Inc. All rights reserved worldwide. EdgeCortix and all EdgeCortix logos are trademarks or registered trademarks of EdgeCortix, Inc. (or its group companies) in the US and other countries. EdgeCortix Inc. is a wholly owned subsidiary of EdgeCortix Pte. Ltd.