AI inference for Defense and Security
Edge AI processing in ASIC, FPGA, or custom SoC form factors
Improved object recognition for situational awareness
High resolution real-time imagery is transforming defense and aerospace capability. The next step is automating how objects in those images are recognized and tracked in real-time - an excellent fit for AI inference. Localized decision-making without cloud connections for recognizing threats speeds up responses. Scalable performance for edge AI processing fitting size, weight, and power (SWaP) constraints is essential.
DSEI Japan 2023: Edge AI Reshaping the Battlefield
Dr. Tomoyuki Furutani of Keio University and Stan Crow of EdgeCortix present on today's geopolitical environment and edge AI reshaping the battlefield.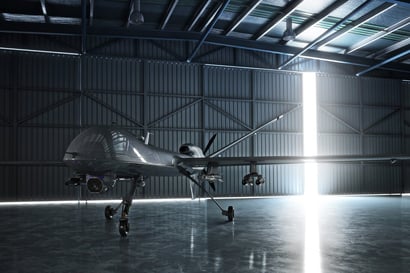 Many jobs in the air, on the ground, underwater, or on the surface call for smart unmanned vehicles, giving warfighters ways to project capability without risk to human lives. These vehicles are also taking on more complex missions requiring more intelligence.
Sensor resolution continues to grow. More pixels in a scene mean more pixels must be processed to find objects. However, the available window of time to find those objects is usually short. Sending images over a wireless network for processing increases delays and steals network bandwidth needed for other communication.
Improved edge AI processing helps vehicles identify threats faster and make basic decisions about next steps in their mission. Efficient processing in an ASIC lowers power consumption, improving range and loiter time.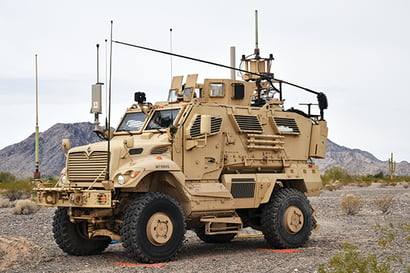 AI inference can also augment human operators gathering and processing intelligence in shipboard, airborne, and ground shelter-based applications. Using AI to sift through volumes of incoming data, highlighting areas that need further attention, decreases operator stress and increases productivity.
AI can recognize patterns in one dimensional (such as SIGINT) or two dimensional (such as video reconnaissance imagery) streams of data efficiently. As sample or frame rates increase, determinism and latency are critical parameters in analysis.
With threats constantly evolving, reconfigurable AI inference platforms are a necessity. Hardware-optimized solutions running specific neural network models lose flexibility over a program life cycle. FPGA-based solutions offer high-performance, reconfigurable inference without the SWaP and programming burden of GPU-based solutions.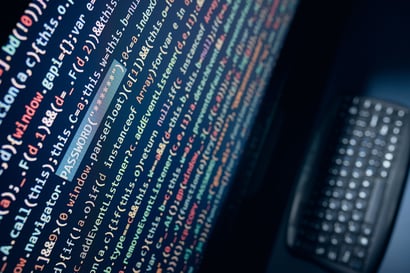 Much of modern warfare now occurs in cyberspace. Systems are updated often, and threats are keeping pace, morphing to stay ahead of defenses. The higher value information has, the more intensely attackers try to expose or corrupt it.
Cybersecurity is using AI inference to help spot probing patterns before full-scale attacks develop. Once an attack begins, AI can guide system and network reconfiguration to mitigate damage faster than human personnel can respond. AI also helps sort through volumes of data for post-incident analysis, highlighting areas for experts to scrutinize.
Ultimately, no system is inherently secure, no matter how carefully designed or maintained. Security comes down to faster threat detection and response. AI inference will be part of every modern cybersecurity system because it offers capability to detect even obscure patterns that would otherwise escape real-time human observation.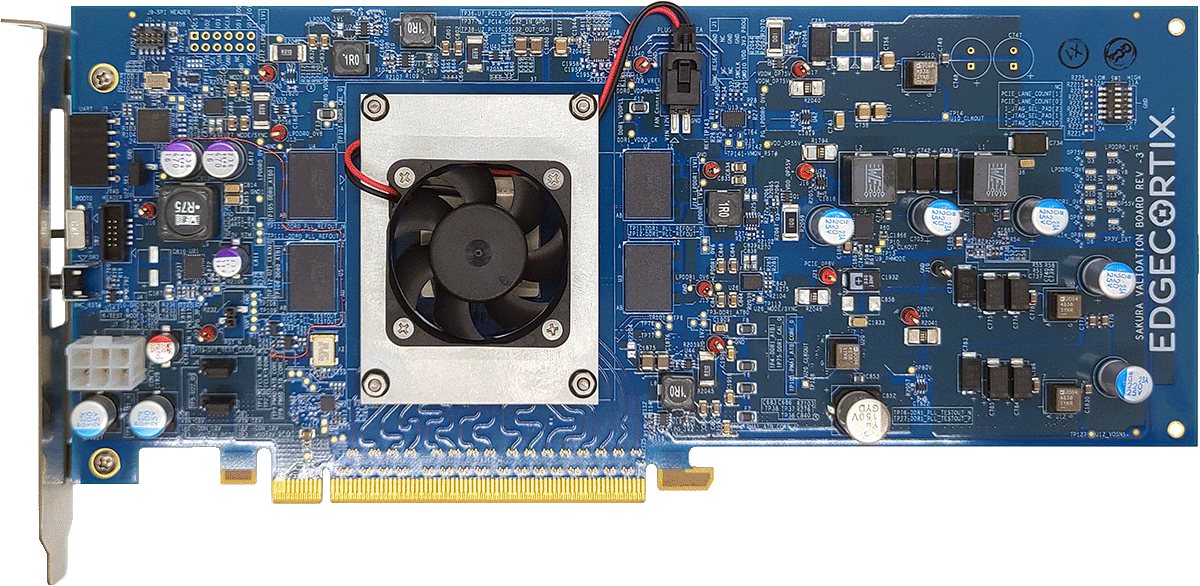 One scalable IP base for adding AI inference to applications
ASIC: SAKURA-I provides up to 16x the inference/sec/W of GPU-based architectures without higher power supply and cooling requirements.
FPGA: The same DNA IP in the SAKURA-I ASIC can be configured into fast FPGA AI accelerator cards, adding reconfigurability to high performance.
Custom SoC: DNA IP can also be deployed in a purpose-built SoC, which could include features like extended temperature and radiation hardening.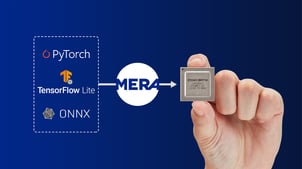 Connecting Edge AI Software
Data scientists can get their applications into edge devices with MERA and DNA IP
Read the Blog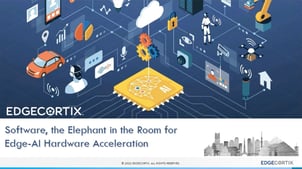 Software, the Elephant in the Roomfor Edge-AI Hardware Acceleration
Watch Now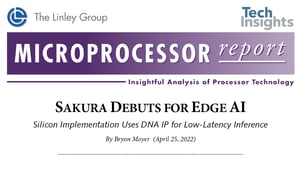 SAKURA-I Debuts for Edge AI
A detailed overview of the novel SAKURA-I SoC for low-latency edge inference
Get the Report