EdgeCortix Adds Technology Policy Expert Dr. Atsushi Sunami to its Strategic Advisory Board
President of Sasakawa Peace Foundation and Member of the expert group for Economic Security Policy, Government of Japan joins the EdgeCortix Strategic Advisory Board
Tokyo, Japan., October 24, 2022 /PRNewswire/ -- EdgeCortix®, the innovative Edge Artificial Intelligence (AI) Platform as a service company, focused on delivering class-leading compute efficiency and latency for edge AI inference; announced a key new appointment to its EdgeCortix Strategic Advisory Board.
The company announced today the appointment of Dr. Atsushi Sunami, President of the Sasakawa Peace Foundation (SPF), who will serve as the Sustainable Technology & US-Japan Policy Cooperation focused areas advisor on the EdgeCortix Strategic Advisory Board (ESAB). The ESAB was created as a platform to enable exceptional business and thought leaders to provide EdgeCortix with guidance on core business and market strategies and product go-to-market initiatives based on their respective and unique areas of expertise.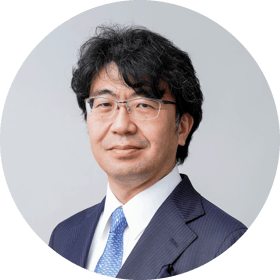 Dr. Atsushi Sunami, President of Sasakawa Peace Foundation and Member of the expert group for Economic Security Policy
"I am very pleased to be announcing Dr. Sunami's appointment to head the Sustainable Technology Policy Advisory role.", said Sakyasingha Dasgupta, CEO and Founder of EdgeCortix, "Sunami-san's commitment and expertise in delivering on the Sasakawa Peace Foundation's (SPF) 'five priority goals' dovetails exceptionally well with key business tenets at EdgeCortix. As a company we are equally eager to 'strengthen the Japan-U.S. relationship' from both a corporate and governmental perspective. Leveraging a meaningful team and business presence in Japan we are also very interested in efforts 'to expand Japan's technology leadership within Asia', and finally, at our core, we are principally focused on doing 'more with less', therefore pioneering 'environmentally sustainable solutions' globally is central to our company's core ethos. In addition, Dr. Sunami's work in Space Policy and Space Utilization and Ocean Governance align well with our objectives of bringing our Intelligent Edge platform to support systems powering artificial intelligence applications across the land, oceans and into space. Dr. Sunami's knowledge and expertise working at the confluence of technology and policy is unique and we are eager to partner with him to understand how EdgeCortix can work to deliver more efficient and greener solutions that will enhance Japan and its partner countries' economic interests in space, on the high seas as well as on land. We are looking forward to leveraging both his wisdom and experience as we position EdgeCortix's solutions as efficient solutions for a global Edge AI audience."
Dr. Sunami is currently serving as the President of the Sasakawa Peace Foundation. Additionally, Dr. Sunami is a member of the expert group for Economic Security Policy, Government of Japan. He also serves as Chair of the Consortium for Satellite Earth Observation (CONSEO) and Co-Chair of the Luner Industry Vision Council. Sunami also serves as the Director of the SciREX center and Executive Advisor to the President at the National Graduate Institute for Policy Studies (GRIPS) and Guest Professor at the Research Organization for Nano & Life Innovation at Waseda University. Previously he was the Special Advisor for Science & Technology Innovation Policy, Government of Japan..
"I am very pleased to be joining the EdgeCortix Strategic Advisory Board at this particular moment in time. This is a critical time for both Japan and its key economic partners like the United States to come together and consider how to more effectively and efficiently accomplish business objectives with technology that consumes less energy, fewer materials and delivers greater overall efficiency.", said Dr. Atsushi Sunami "Given the current and future anticipated growth in devices across the various layers of the edge - land, sea and space, I am eager to work with the EdgeCortix team to understand how leveraging its EdgeAI Platform and associated intellectual property, we can work together to deliver to global businesses more edge computing power and value while reducing the materials and energy footprint necessary to support smart Edge AI growth. At the same time, I'm interested in positioning Japan, the US and our respective country partners for business success while working to protect our collective environment from unnecessary pollution of all forms."
###
Contact information for this press release:
Jeffrey Grosman
pr@edgecortix.com
About EdgeCortix Inc.
EdgeCortix is an Edge Artificial Intelligence (AI) Platform as a service company, pioneering the future of the connected intelligent edge. It was founded in 2019 with the radical idea of taking a software first approach, while designing an artificial intelligence specific runtime reconfigurable processor from the ground up using a technique called "hardware & software co-exploration". Targeting advanced computer vision applications first, using proprietary hardware and software IP on existing processors like FPGAs and custom designed ASIC, the company is geared towards positively disrupting the rapidly growing AI hardware space across defense, aerospace, smart cities, industry 4.0, autonomous vehicles and robotics.
For more details or to schedule a demonstration, contact: info@edgecortix.com
© Copyright 2022 EdgeCortix, Inc. All rights reserved worldwide. EdgeCortix and all EdgeCortix logos are trademarks or registered trademarks of EdgeCortix, Inc. (or its group companies) in the US and other countries. EdgeCortix Inc. is a wholly owned subsidiary of EdgeCortix Pte. Ltd.